The Paradox Interactive group today includes publishing own development of PC-games and licencing of White Wolf's brands. The publishing operation publish both internally developed titles as well as titles developed by independent studios as well as music and books. From the start over ten years ago, the company has published its games all over the world, initially through physical distribution using partners, but from 2006 digitally using its own publishing arm. The development platform is primarily PC, but during 2015 the company has release games on PS4 and mobile platforms as well. Today approximately one million gamers play a Paradox game each month and the number of Paradox users exceeds five million.
revenue CAGR last
five years
Registered gamers
globally
Fredrik Wester, CEO, founder and principal owner of Paradox says:
"The gaming sector today represents a significant part of the world's entertainment industry, with an expected global turnover of USD 90 billion with solid growth. We currently address a sub-market equivalent to about USD 10 billion with a portfolio of smart strategy games, simulation games and RPGs targeting our loyal gamers around the world. Our strength is that we have a clear idea of ​​what game types we want to develop and publish, and a long history of launching successful games internationally."
Håkan Sjunnesson, Chairman of Paradox and Head of Investment AB Spiltan's holding in Paradox says:
"Paradox has an impressive track record of profitable growth and clear focus, and has concentrated on building a leading position in its niches by attracting talented employees and strong strategic partners. (...) The Company has a strong financial position and no need for additional capital. Instead the owners would like to offer their fans, employees and other investors with a genuine interest in the company and its games to take part in an exciting journey through a listing and distribution of shares. To achieve this, we have sought a different and new method to implement the listing. Hence we have chosen Avanza, with its unique platform for retail distribution of shares, as lead advisor along with Pepins, that can offer the easiest way possible to subscribe for shares under a "first come first served" basis through its crowdfunding service. This is fully in line with the Company's culture and values, which is why we call this an IPO the "Paradox Way"."
The game portfolio today includes of more than 75 titles and Paradox Interactive owns the most important of the brands, including Europa Universalis, Hearts of Iron, Crusader Kings, Cities: Skylines and Magicka.

FinWire/Placera, 2 Maj 2016
SIX/Affärsvärlden, 2 Maj 2016
Gamereactor, 25 April 2016
Di Digital, 25 April 2016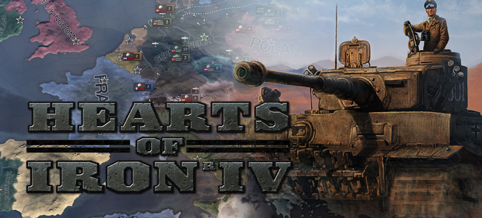 Information från Paradox Interactive